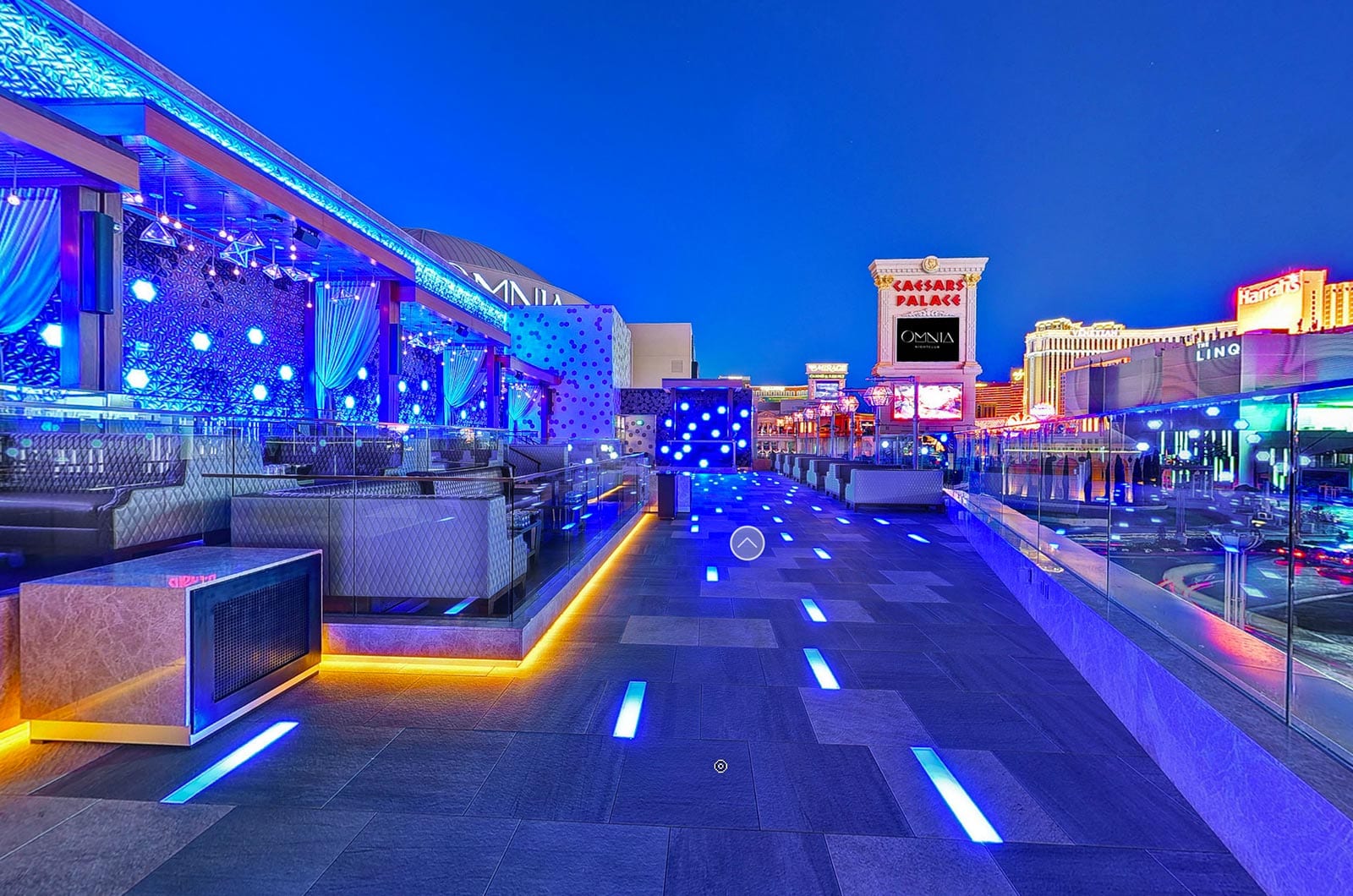 Virtual Reality is perfect for Travel and Tourism. How One of the World's Top Tourism Businesses Used InstaVR to Create 90 VR Tours of Holiday. Virtual Tours. © Imagery & text copyright Rod Edwards All rights reserved. Copyright notice & privacy policy. Share on. The National Association of Realtors has said that respondents, 89% of them value photos, 50% felt video tours are of value.
Commercial Photography
View project
Oxford University Worcester College Events Virtual Tours & Still Photography
Worcester College, one of Oxford Universitys most prestigious institutions with Alumni including Emma Watson and Rupert Murdoch, asked us to create a virtual tour of their event spaces for promotion by the conferencing and events department. Their newest space, the Sultan Nazrin Shah Centre, was captured along with 2 other suites to create a tour […]
Blog, virtual tour photography Archives, Commercial Photography, virtual tour photography Archives, Education, Independent Schools, Virtual Tours
View project
Integra London Office Refurb Virtual Tour
Integra provide office refurbishment throughout the UK. A recent project took them to the Metro Building in Central London, where a complete floor refurbishment took place. In order to effectively showcase the project on their website they approached us with an idea to capture the space as a virtual tour. We provided a cost […]
Commercial Photography, virtual tour photography Archives, Photography Featured, Virtual Tours
View project
Bristol University Life Sciences Still Photography
Bristol University commissioned us to produce a number of images to adorn various public and academic walls within the fantastic Life Sciences building. We spent an afternoon shooting a range of environmental, architectural and detail shots of key areas and features of this amazing space taking into account the work that is conducted there. You can view […]
Blog, Commercial Photography, Education, Photography Featured
View project
Shape Real Estate Crosstrees Dorset Show Home
Weve recently completed a fantastic VR enabled virtual tour for Shape Real Estate. The tour, shot at their exclusive Crosstrees development in Dorset, is to be showcased on the development microsite and featured in their London sales suite to show prospective buyers around the home via Google Cardboard headsets. Although the apartment was ready for shooting, […]
Commercial Photography, Photography, Virtual Tours
View project
The Jockey Club Virtual Tours and Still Photography
Weve recently completed a commission for The Jockey Club, creating virtual tours and still photography for their 15 UK locations. The Jockey Club have been creating a brand new conferencing and events website and the virtual tours will form a big part of the marketing strategy, allowing clients to preview each room prior to booking. […]
Blog, Commercial Photography, HTML5, Photography, Photography Featured, Virtual Tours
View project
Amba Hotel Marble Arch Still Photography
Amba is a brand new hotel concept. Coffee machines, complimentary mini-bars and tablets are included in every room along with free, super fast wi-fi! Weve recently been shooting a range of rooms and conference suites for Ambas Marble Arch location in Central London. Shot over 2 days, virtual tour photography Archives, we captured both wide angle and detail shots for use online […]
Commercial Photography, Photography Featured
View project
UCFB Wembley Still Photography Shoot
Late last year we spent several days working with UCFB at both their Wembley and Burnley campus locations. As part of the project we were asked to shoot some still images at their pitch day. The pitch days at Virtual tour photography Archives allow the students and staff the opportunity to play on the hallowed ground of Wembley […]
Commercial Photography, Photography, Photography Featured
View project
Still photography for storycall.us
It was way back in when we first started working with the Premier League virtual tour photography Archives content for the extremely popular storycall.us Every year we travel the country shooting virtual tours for newly promoted clubs. This year saw us undertake a complete update of nearly every club; + scenes covering stadiums such as Newcastle […]
Commercial Photography, virtual tour photography Archives, Photography, Photography Featured
View project
Garlands Leisure Activities Shoot
Corporate activity days captured for Garlands Leisure. Those familiar with our blog will know that we recently spent a few hours shooting stills for Garlands Leisure during break in a virtual tour shoot. We were then lucky enough to be asked back to spend 2 full days shooting a range of activities that Garlands offer. […]
Blog, Commercial Photography, Photography, Photography Featured
Источник: [storycall.us]
Google Ghosts How They Appear On Google Maps
Ever looked at Google Maps photos & thought you've seen a ghost? Today we explore Google Ghosts/anomalies & analyse why/how they happen.
Photos Panoramas What Are They Used For
Photos & Panoramas are used for many things. Most people think they are used only for virtual tours. Let's what else they are used for!
Virtual Open Day Virtual Tour
Researching virtual open day & seeing how virtual tours fit in? Let's see how they add value, great for exposure & enhance user experience.
DIY Virtual Tour For Your Business Or Hire A Pro
Thinking of creating your own DIY virtual tour for your business? Let see what is involved in creating a high end virtual tour for businesses.
NOW is the time to get a Virtual Tour for NSW Businesses
Many businesses affected by the pandemic are looking for ways to stay afloat. Let's see why now is the ideal time to get a virtual tour for NSW Businesses.
What To Look For In Virtual Tour Photographers (And Google Street View Photographer)
Looking for a virtual tour photographer and creator? Here is what to look for and ask when looking for a professional.
Does Google Street View Matter?
Does Google Street View matter? We explore Google Street View & ask why you should have Photography done for Google Maps?
Smartphone Photos VS Professional Cameras
Let's take a look at the differences between photos from smartphones VS using professional camera/DSLR Camera for photography.
Social Media Engagement Facts / Statistics WHAT YOU NEED TO KNOW
Does content get more views or engagement in social media? Let's look at social media engagement facts using real-world examples.
Experience Sydney In Sydney Harbour Opera House Harbour Bridge
Relax & experience Sydney Harbour, an iconic location in as though you are there relaxing overlooking the water on a beautiful summer day.
Источник: [storycall.us]
Currently browsing 3D virtual tours
A big thank you to ACT Studios! We asked them to do the impossible. We gave them the job of designing a site to explain – without boring the pants off everyone– how our multiple cottages with multiple combinations of rooms can work for any number of guests from 2 to 22 for any number of nights from 2 to 28 starting on any virtual tour photography Archives of the week! They'll never do it we thought as over the last 20 years many web designers have said yes, no problem, gone awayscratched their heads, shuffled back and admitted defeat. ACT is made of stronger stuff than that! They looked. They listened. They photographed – a lot. They questioned. They tried things out. They went back to the drawing board. They emailed – a lot. They chatted. Then, ta-daa!
A new and shiny website had been created! Thank you ACT for advice, encouragement and understanding of all the background issues at the time. Thank you Marcin virtual tour photography Archives those photos – those night shots were fantastic!
Thank you to the whole ACT team for your endless patience and steely determination to get to grips with the complexity of it all. Thank you Jo and all the other people in the office for more advice and backup. We are very grateful to ACT who produced a beautiful website to our very demanding specifications.
View website
Источник: [storycall.us]
A Virtual Tour of History: Photo Archives Offer a Window Into Indigenous Life and Photography's Evolution
As many teachers, parents, students and researchers discovered while self-quarantining this spring, the need for online resources is greater than ever. Virtual tour photography Archives National Museum of the American Indian recently expanded its bounty of online resources, offering even more behind-the-scenes glimpses into its vast collection of more thanobjects.
Left to right: Michigan Governor G. Mennen Williams, Jacqueline Kennedy and then Senator John F. Kennedy met with Frank George of the Confederated Tribes of the Colville Indian Reservation and former executive director of the National Congress of American Indians (NCAI) in Hyannis Port, Massachusetts, on August 6, Silver gelatin print. P National Congress of American Indians
This albumen print by war photographer Alexander Gardner shows the Apsáalooke (Crow/Absaroke) chiefs who signed the Treaty of with the U.S. government at Fort Virtual tour photography Archives, Wyoming. The treaty was intended to bring peace with the Lakota people and established their reservation in the Black Hills in Dakota Territory. From left to right: U.S. lawyer H.M. Matthews, Mountain Tail, Pounded Meat, Black Foot, Winking Eye, White Fawn, White Horse, Poor Elk, Shot-in-the-Jaw, Crow (or Crane) and Pretty Young Bull. William T. Sherman Collection. P Photo by Alexander Gardner
The cracked ambrotype portrait of Chief Okemis of the Anishinaabe (Ojibwe) was made in Cheboygan, Michigan, in Wounded in battle during the War ofOkemis signed the Treaty of Saginaw, in which tribes ceded 6 million acres in southern Michigan to the United States. He was almost years old when he was photographed. Donated by Virtual tour photography Archives Imhof. PA. Photo by Henry H. Smith
Cased in leather, this daguerreotype of Cayuga tribal chief Wa-o-wa-wa-na-onk, also known as Peter Wilson, was made in the s. Handwritten inside the case is "Wa-o-wa-wa-na-onk to his friend P.E. Thomas—Sa-ga-oh." Wilson was a signatory to the Second Buffalo Creek Treaty, which attempted to relocate the Haudenosaunee (Iroquois Confederacy) nations from New York state. However, he later said the treaty was fraudulent. He earned a medical degree from Geneva Medical College in PA. Photo by Philip E. Thomas
A silver gelatin photograph shows a rarely captured quiet scene of William "Buffalo Bill" Cody talking with one of the Lakota performers in his Buffalo Bill's Wild West show. Cody's shows, which toured many countries, would help perpetuate stereotypes of American Indians. Frank Lehner Photograph Collection. P Photo by Frank Lehner
This stereograph shows American Indian chiefs riding in President Theodore Roosevelt's inaugural parade on March 4,in Washington, D.C.: Goyathlay (Geronimo/Chiricahua Apache), Quanah Parker (Comanche), Buckskin Charlie (Ute), Hollow Horn Bear (Brulé), American Horse (Oglala Lakota) and Little Plume (Piegan Blackfeet), virtual tour photography Archives. Donated by Ken Maley. NMAI_pht_ Photo by Benjamin lloyd Singley Keyston View Company
This postcard, postmarkedshows nurses inoculating students at the Carlisle Indian Industrial School in Pennsylvania, one of the many boarding schools to which U.S. government officials took American Indian children. Dale Jenkins postcard and photograph collection. NMAI_pht__ The Leighton and Valentine Co., New York City
Captured by professional photographer and filmmaker Ann Bromberg in New Mexico inthis is one of her five evocative images in the NMAI collection depicting the life of To'hajiilee sheepherder Dorothea Begay (Diné [Navajo]). Ann Bromberg Photograph Collection. NMAI___ Photo by Ann Bromberg
In January, NMAI increased the number of images of ethnographic and contemporary art objects in Smithsonian's Online Collections Search Center (storycall.us) from about 38, objects to more thanvirtual tour photography Archives, This year effort not only grew NMAI's collection online but also helped update the museum's records. Staff researched each item's information, determining as much of its history as possible, from its creation until its acquisition.
The NMAI collections now housed at the NMAI Cultural Resources Center in Suitland, Maryland, have a rich history, beginning more than a century ago with the efforts of passionate collector George Gustav Heye. Inhe founded the Museum of the American Indian–Heye Foundation (MAI) in New York City, the predecessor of NMAI. Unlike museum staff today, Heye did not usually include detailed documentation with objects. Since MAI became the NMAI inthe museum's staff has been unlocking the origins of its original collections, which has helped expand the online records of NMAI objects in Smithsonian's online collections.
Some of NMAI's most engaging pieces within its collections are its more thanphotographs and films. Of these, virtual tour photography Archives, nearly 25, photos can be found in the Smithsonian Online Virtual Archives, or SOVA (storycall.us). This portal contains the manuscripts, correspondence, field notes and photographs of anthropologists and ethnographers; photographs by agents of the Bureau of Indian Affairs; projects by documentary photographers and photojournalists; the papers and personal family photographs of civil rights advocates and other leaders; as well as postcards, illustrated trading cards and advertisements.
The photos in the NMAI collections date from the s to the present and cover American Indian and other Indigenous communities throughout the Western Hemisphere. They capture scenes of everyday Native life and traditions as well as poignant moments in history, such as tribal leaders at treaty signings, presidential inaugurations and presentations of the Presidential Medal of Freedom. "The value of historical photography is that it is a window into people's lives," says NMAI's Head of Archives and Digitization Michael Pahn.
Some photos, postcards and advertisements in the collection also demonstrate how American Windows Archives - Page 3 of 81 - Patch Cracks were offensively portrayed as stereotypes or attractions, such as the performers in Buffalo Bill's Wild West show. "We have to look at these critically," says Pahn, "and think about the biases that the photographers brought with them as they took those images."
The value of images in the archives are not only what they show, but that they are stepping stones along the evolution of photography. Despite the widely held yet false belief by non-Native people that many American Indians in the 19th century thought the camera was a "shadow catcher" that could remove an individual's spirit, the archive has many images from photography's earliest days.
Among these are rare portraits of American Indians. The daguerreotype of Wa-o-wa-wa-na-onk, also known as Peter Wilson, set in an expensive leather case is an exceptional example. Like many who had daguerreotype portraits made, Wilson was an important leader. He was born on the Seneca Nation's Buffalo Creek Reservation (which was abandoned in ) in western New York state and advocated for Indian and treaty rights. The daguerreotype process was popular in America from to Using a wooden box camera, the photographer captured the image directly onto a silver-coated copper plate. After opening the lens cover to expose the plate to light, the daguerreotype was created by holding it over hot mercury until an image appeared. Many of the first photographers in Europe and America died of illnesses related to the dangerous chemicals Games Archives - Kali Software Crack in making such images.
In the s, the ambrotype (a cased image exposed on glass) and then the tintype (a cased, metal-coated image) portraits were less expensive to make and quicker to capture a sitter's likeness. Large and small images were produced from glass negatives for many decades during virtual tour photography Archives late 19th century, and are apparent throughout NMAI's photo collection.
By the mids, albumen paper prints began to be made from negatives by using the albumen in egg whites to coat the paper. This would bind photographic chemicals used to create the image to the paper. One photographer who used this process was Alexander Gardner, a Scottish-born photographer who excelled at wartime photography. He worked for the now-famous photographer Mathew Brady in his Washington, D.C., studio before capturing images of the scenes and soldiers of the Civil War. Gardner then traveled West with General William T. Sherman to document meetings, people and locations during the early years of the American Indian Wars of to The Gardner albumen paper prints in the NMAI archives virtual tour photography Archives from Sherman's personal collection.
The stereograph card was a popular product produced from s to the s, virtual tour photography Archives. Two nearly duplicate images were set side-by-side on a card that was inserted into a viewer that combined the image and made it appear three-dimensional. Initially made for entertainment purposes, they also have historic value. One stereograph card in NMAI's collection, for example, shows the parade for Theodore Roosevelt's presidential inauguration.
From the virtual tour photography Archives through much of the 20th century, most photographs were black-and-white silver gelatin paper prints. Images such as these are created when exposed onto a suspension of silver salts in gelatin coated onto a surface such as glass, plastic, film or paper, virtual tour photography Archives. The use of baryta-coated paper to produce glossy prints, however, didn't become popular until the s and s, virtual tour photography Archives. The NMAI collection includes some unique prints, such as American Indian leaders meeting with U.S. presidents Richard Nixon and John F. Kennedy.
While experiments with color photography began as early as the s, it didn't really take off until the Eastman Kodak Company modernized color film in While cameras and developing processes improved over the following decades, photography leaped forward with the advent of digital images in the late s. Digitization has nearly eliminated the need virtual tour photography Archives camera film, and photographers now capture thousands of images anytime, anywhere. Today, the NMAI archives serve not only as a repository of historical images and objects from the past centuries but the works of contemporary Indigenous artists, activists and organizations.
In addition to serving as a research and teaching resource, the NMAI's online archives provide an entrée into the museum's collections at its Cultural Resources Center. While these collections help produce the scholarship for museum and online exhibitions, publications, articles and educational programming, even more importantly, they help connect Indigenous communities to the history of their peoples. Scheduled visits to the center offer the opportunity for tribal community members to view and study objects and photographs as well as their records.
NMAI archives staff, led by archivist Emily Moazami, conduct extensive research to determine the circumstances under which these images were virtual tour photography Archives and any sensitive cultural content that would prohibit the public from viewing them. In addition, as stereotypical PyCharm 2021.3.3×64 Crack & License Keygen Latest Version Download of American Indians are perpetuated when historic photographs only virtual tour photography Archives their subjects as an American Indian or a person of a certain tribe, NMAI staff work with community members to "return people's individuality to them by identifying them in photos," says Pahn. "A photograph takes something abstract like a memory of someone you never got to meet and makes that person more real. How powerful and moving it is for them to see images of their ancestors."
On February 25, the Smithsonian launched Open Access (storycall.us), an additional online database that offers almost 3 million images that are available to download, share and use, virtual tour photography Archives. These 2D and 3D digital files are from all of the Smithsonian's 19 museums, nine research centers, virtual tour photography Archives, libraries, archives and the National Zoo. Open Access items have a Creative Commons Zero (CC0) designation, which means they are in the public domain and free of copyright restrictions. NMAI curatorial, archival and collections staff carefully selected the images of objects from NMAI's collections available through this database, as many of NMAI's items have cultural sensitivities that would prevent them from being available for public viewing or use.
As research continues to determine the origins of NMAI's objects and photographs, virtual tour photography Archives, more of the collection will become available through Smithsonian's online databases. Until then, NMAI's robust online resources serve anyone interested in learning more about Indigenous communities across the Western Hemisphere and will only prove more valuable as time virtual tour photography Archives by.
Authors
Michelle Anne Delaney
Michelle Anne Delaney is NMAI's assistant director for History and Culture and a historian of photography.
Источник: [storycall.us]
Virtual Tour Services Near Me
---
Movie
November 11, in Blog, Videography, Virtual Tours
Museum Virtual Tours
November 5, in Blog, Virtual Tours
Virtual Tour Services Near You
November 3, in Blog, Virtual Tours
Professional Photographer
October 27, in Blog, Local SEO, Virtual Tours
Professional Photographer Near Me
October 22, in Blog, Real Estate, Virtual Tours
3D Real Estate Tour
October 17, in Blog, Virtual Tours
Источник: [storycall.us]
The Rockland Public Library presents Kevin Johnson, Thursday, April 1, at p.m., on Zoom. This event is free and open to all. 
Kevin Johnson, photo archivist for the Penobscot Marine Museum in Searsport, will give a guided tour of Rockland photographs found in the museum's photography archives. Penobscot Marine Museum's photography archives are made up of dozens of collections and include more thanphotographic images spanning the s to the recent past. Johnson's slideshow and talk will explore the various collections with a special feature on Rockland, including the works of Kosti Ruohomaa, Maynard Bray, and Ed Coffin. 
Kevin Johnson earned his bachelor's degree from St. Joseph's University and worked for a number of years as a paralegal before deciding he wanted to shift his focus to fine art photography. He earned his Professional Certificate in Photography from the Maine Photographic Workshops, where he first encountered the Eastern Illustrating and Publishing Company's postcard collection. When the collection needed to be rehoused inPenobscot Marine Museum brought it into their archive. As the museum's Photo Archivist, Kevin Johnson has cultivated its current collection into a robust array of works. 
For a link to the Zoom event, please email elewis@storycall.us by 4 p.m. on April 1 and identify the event you are interested in attending in the subject line. 
Источник: [storycall.us]

Notice: Undefined variable: z_bot in /sites/storycall.us/drivers/virtual-tour-photography-archives.php on line 99

Notice: Undefined variable: z_empty in /sites/storycall.us/drivers/virtual-tour-photography-archives.php on line 99